Journal of a Friendship — 2019,Weimar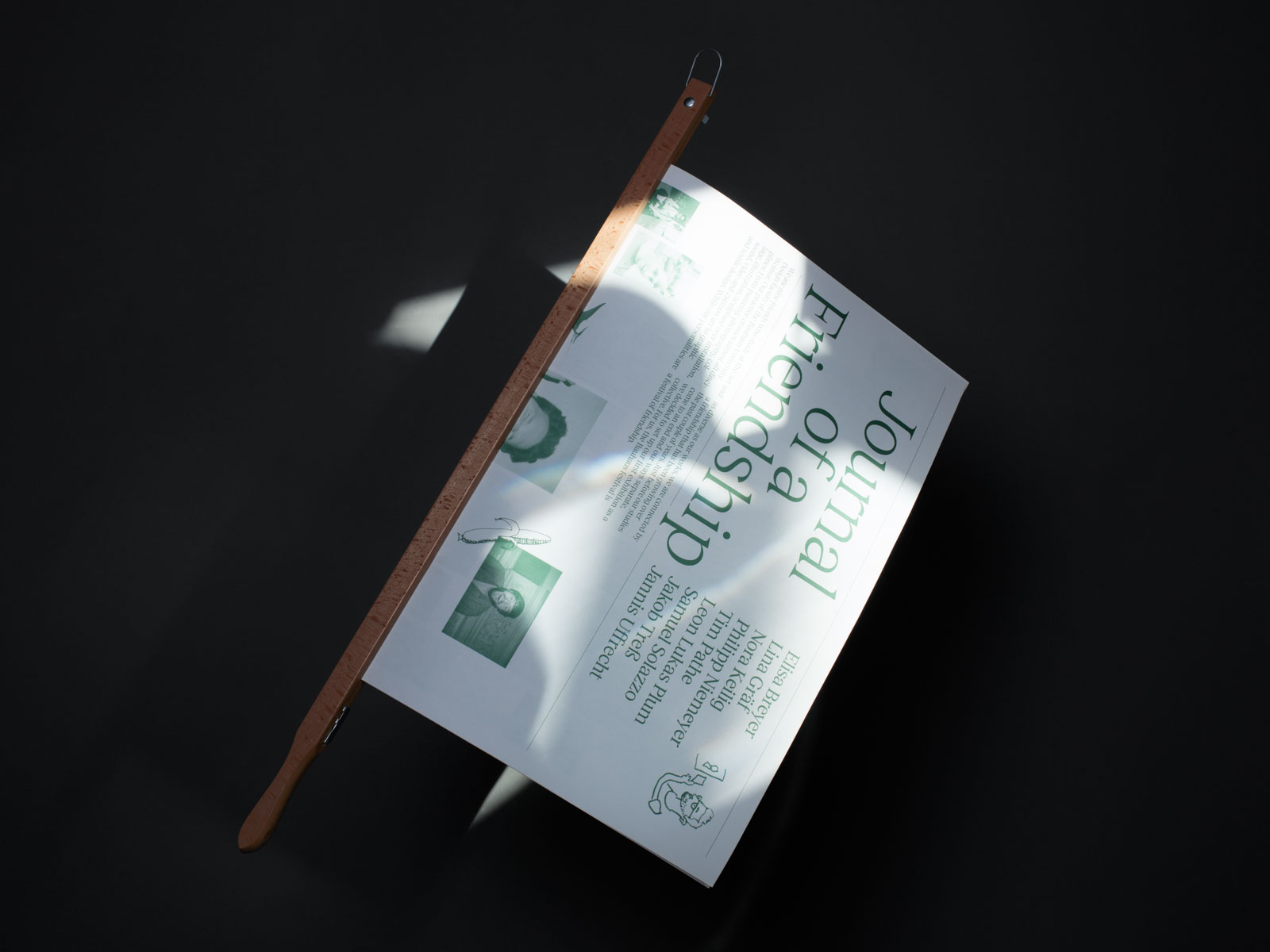 ---
A collective of nine friends. That was the idea that lay at the very core of our exhibition on the occasion of the Bauhaus festival "Republic of Spirits" in this anniversary year.
Elisa Breyer, Lina Gräf, Nora Keilig, Philipp Niemeyer, Tim Pathe, Samuel Solazzo, Jakob Treß, Jannis Uffrecht and I work in different artistic disciplines – from painting, photography, collage, illustration, and sculpture over installation, sound and video art to graphic and textile design. What connects us despite all differences is a friendship that has been growing over the past couple of years. Just before our ways separate, we decided to set up our first exhibition as a collective. An homage to friendship.
The three-part "Journal of a Friendship" documents the process that we went through: the shared experiences of the past years, the development of the exhibition and our message to the visitors.
---