Bauhaus 100 — 2019,Weimar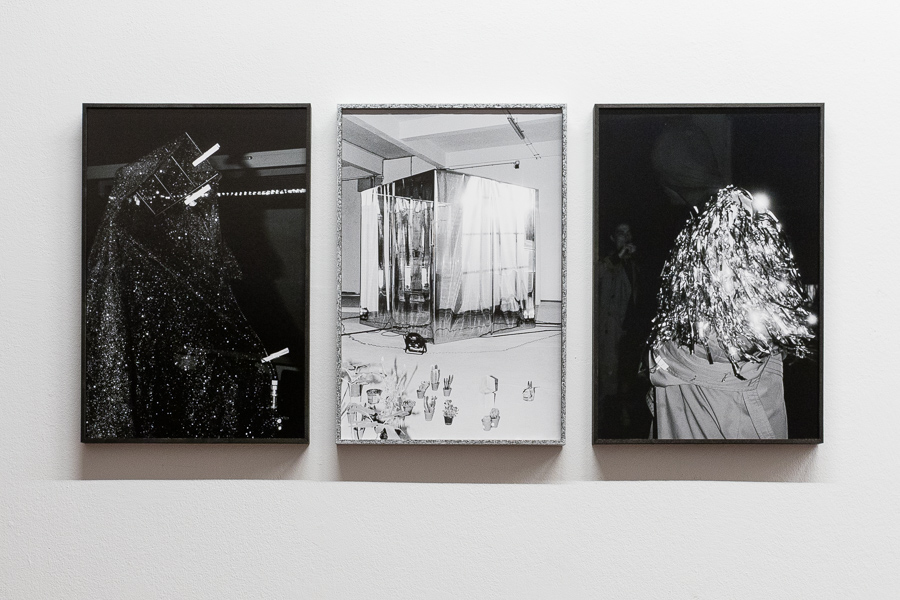 ---
Over a period of two years (2018 - 2020), the artist-photographers Samuel Solazzo and Jannis Uffrecht accompanied and documented the location and events of the 100th anniversary of the Bauhaus at the site where the Bauhaus was founded in Weimar, Germany.
The duo posed questions. How does the prestigious Bauhaus University deal with its grand cultural heritage, or its legacy and this burden? How does it choose to present itself in today's age? How is this being researched? And by what means designed? And, above all, who shapes the university these days?
The focus of the photo duo was on working, researching and experimenting with a diverse range of students. These students shape and represent the Bauhaus University today, a university that lives from the interdisciplinary and intercultural exchange of a community of students and teachers from all over the world. The monochrome, high-contrast photographs provide previously unseen, formally clear insights into workshops, workrooms, and the numerous, hidden laboratories scattered throughout the university and city of Weimar. These are then juxtaposed and paired with visual fragments of performances, conferences, festivals and exhibitions.
The result is a both a unique aesthetic and contemporary portrait of the Bauhaus University. A visual library of over 2,000 photographs. For the final exhibition at the beginning of this year, the artists chose to exhibit the diversity of both the seen and experienced, with a personal selection of 99 photographs. The frames were specially made for this occasion by the university's own workshops - where many of the photographs were taken. All negatives were consigned to the Weimar Modernist Archive for safe keeping and to remain accessible to the public. These photographs offer the opportunity to look back. A gaze over the shoulder. A momentum, seen and recorded for future generations by Samuel Solazzo and Jannis Uffrecht.
---